Apollo's Fire: Exile – Music of the Jewish and African diasporas
Monday 17 April 2023
7:30 pm - 9:30 pm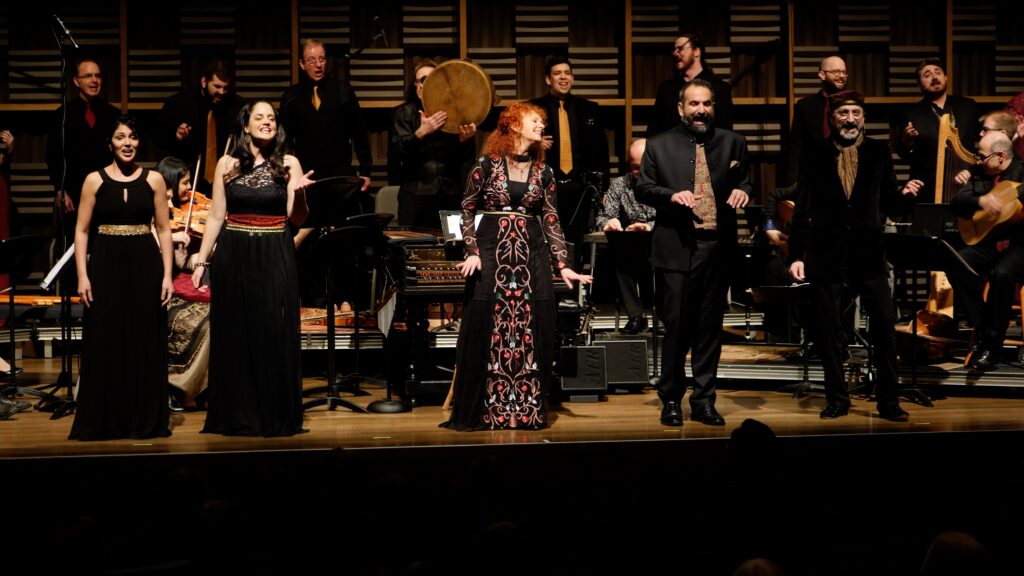 Though stolen from their homeland and scattered across the world, both the Jewish and African peoples found strength and inspiration in music – their means to preserve their cultural identity and their soul as a people. Apollo's Fire and Jeannette Sorrell are known for their creative explorations of ancient world cultures, "brimming with energy and imagination" (BBC Music Magazine). Honoring the remarkable resilience of exiled and oppressed peoples during a period of 250 years (1600-1850), the program interweaves music by Jewish baroque composer Salamone Rossi and Jewish-inspired composer Claudio Monteverdi along with the rhythms of life in the ghetto: songs, dances, and prayers from the Ashkenazi, Sephardic, and North African traditions. A company of 20 musicians – including Jewish, Palestinian, and African-American artists – raise their voices in longing and celebration.
Apollo's Fire – The Cleveland Baroque Orchestra
Jeannette Sorrell Artistic Director
Dates, Times & Book
| | | | |
| --- | --- | --- | --- |
| Mon 17 Apr | 7:30 PM | £35/£30/£25/£16/£10 | Book |
Terms and Conditions

Other things to do
Saturday 15 April 2023
7:00 pm - 9:00 pm
Apollo's Fire lights up the Saturday night sky, with flamboyant interpretations of Vivaldi's Four Seasons followed by a late night party in the crypt. Baroque, but not as you know it…
Find Out More

Saturday 15 April 2023
9:00 pm - 11:00 pm
Apollo's Fire invites you back to 1610 for a musical tour of pubs and taverns.
Find Out More