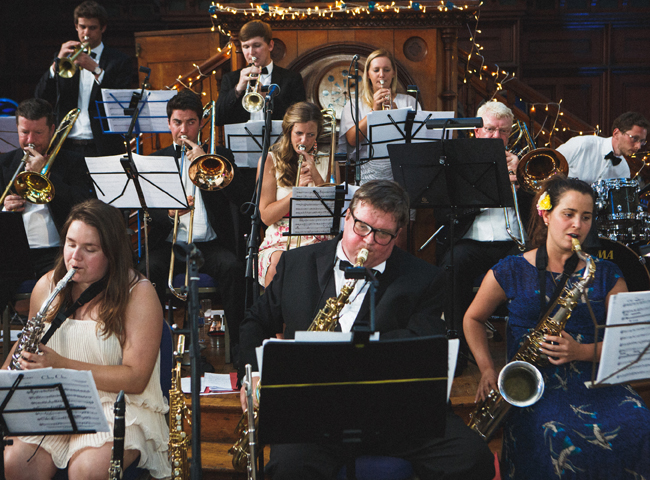 The Duke Street Big Band is based in central London and is made up of musicians from all over the city.
The seventeen-piece London-based band play a compilation of jazz, funk, big band, soul and blues with a distinct Latin and South American influence, making them one of the most exciting young big bands around.
First Set 8.00pm – 8.50pm
Second Set 9.10pm – 10.00pm
For £11.25 enjoy a beer or glass of house wine and buffet-style serving.
Food served until 9.30pm
Drinks served until 10.00pm
Cafe open to jazz ticket holders only from 6.30pm