Great Sacred Music: Composer spotlight: Lucy Walker
Thursday 26 October 2023
1:00 pm - 1:35 pm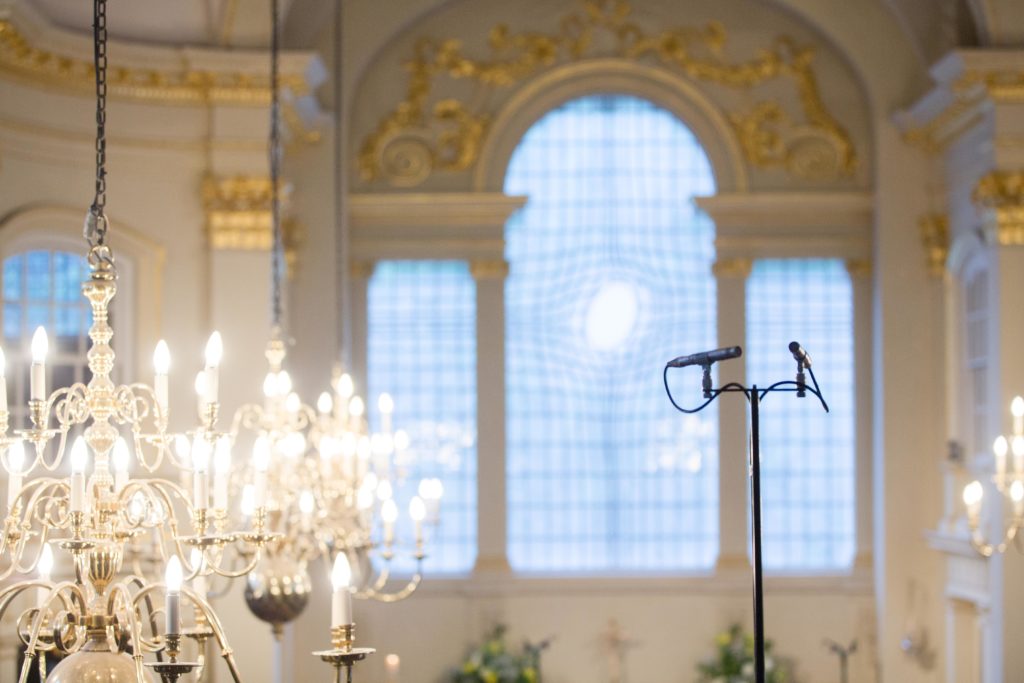 A selection of works by St Martin's Voices new composer-in-residence, introduced by the composer.
Led by Revd Dr Sam Wells
Directed by Andrew Earis
Performed by St Martin's Voices
Accompanied by Polina Sosnina
A sequence to speak to heart, head and soul, exploring through songs and readings the great classical music of our religious heritage.
This week's Great Sacred Music will be livestreamed and available to view on StMartins.Digital and our Facebook page.
With thanks to the donors of the Spirit of St Martin's campaign for supporting this season of Great Sacred Music.
Terms and Conditions