Here I Stand: Death and Dying
Monday 06 November 2023
7:00 pm - 8:30 pm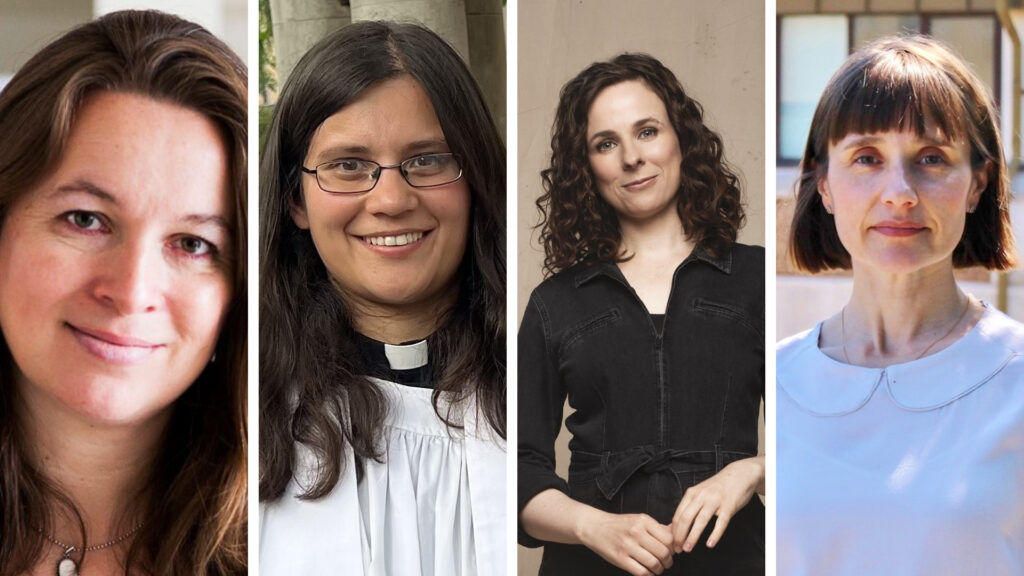 Speakers: Professor Catherine Sleeman, Rachel Clarke and Cariad Lloyd
One thing is sure – one day we will face our own mortality and the dying and death of those we love. But where do we stand in relation to death, and how do we approach the dying and loss of those we love?
How to book
To book a ticket, please click the yellow "Book" button above right or below.
Katherine Sleeman is the Laing Galazka Chair in Palliative Care, based at the Cicely Saunders Institute at King's College London, and an honorary consultant in palliative medicine at King's College Hospital NHS Trust. She leads a programme of research on improving care for people approaching the end of life. She leads the Marie Curie Better End of Life Programme, a three-year collaboration that aims to improve care for people affected by dying, death and bereavement across the UK with a focus on policy impact. From January 2024, she will be the Director of the new NIHR Policy Research Unit for palliative and end of life care, which will support policy makers to improve care, and reduce inequalities, for people affected by life-limiting illnesses and their families and carers.
Rachel Clarke is an NHS palliative care doctor and writer. She is the author of three Sunday Times bestselling non-fiction books. Breathtaking, published in January 2021, reveals what life was really like working on NHS COVID-19 wards during the first wave of the pandemic. Dear Life, shortlisted for the 2020 Costa Biography Award, long-listed for the 2020 Baillie Gifford Prize and chosen as a BBC Radio 4 Book of the Week, is based on her work in a hospice. It explores love, loss, grief, dying, and what really matters at the end of life. Your Life in My Hands, published in 2017, documents life as a junior doctor on the NHS front line. Before going to medical school, Dr Rachel Clarke was a broadcast journalist. She produced and directed current affairs documentaries, primarily for Channel 4, focusing on subjects such as Al Qaeda, the Iraq War and the civil war in the Democratic Republic of Congo. Rachel is co-founder and a trustee of Hospice Ukraine.
Cariad Lloyd
Cariad Lloyd is a writer, actor, comedian, podcaster and improviser. She is the creator and host of the award-winning podcast, the Griefcast, where she talks to people about their experiences of grief and death. It won podcast of the year at the British Podcast Awards in 2018 and has been featured in the New York Times, and was Apple's Spotlight podcast in 2021. In 2023, she wrote a book based on her grief lessons from the show called:You Are Not Alone, which was critically acclaimed and a Times Bestseller. She has also appeared as an actor in Peep Show, Alan Partridge and Changing Ends and as herself in QI, Have I Got News For You and she is one the creators of hit improv show, Austentatious, who perform weekly in London's West End.
Angela Sheard (Chair)
Angela Sheard is a curate at St Martin-in-the-Fields. She trained for ordination at The Queen's Foundation, Birmingham, and previously worked as a junior doctor.
If you cannot attend in-person, this lecture will also be streamed live online. For tickets to watch online, click here. 
We want to make sure that the Autumn Lecture Series is open to all. Free places are available for each lecture, in person and online.
If you can, please consider buying a ticket for £10 for you or for someone else. Your purchase will help keep our education programme open to all.
Dates, Times & Book
| | | | |
| --- | --- | --- | --- |
| Mon 06 Nov | 7:00 PM | £10 | Book |
Terms and Conditions