Here I Stand: Politics on the Edge (Livestream)
Monday 23 October 2023
7:00 pm - 8:30 pm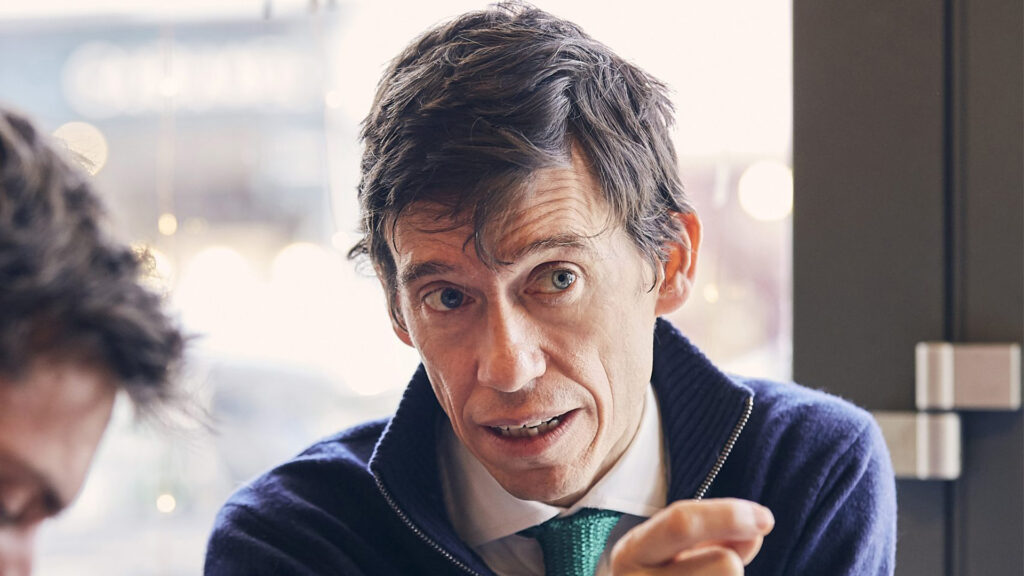 Speakers: Rory Stewart
Rory Stewart's podcast The Rest is Politics with Alastair Campbell has explored the art of disagreeing agreeably and offered captivating insight and detailed discussion of an insider's view of politics both at home and across the world. Rory Stewart joins us in person to tell us where he stands and to answer our questions.
How to book
To book a ticket, please click the yellow "Book" button above right or below.
Rory Stewart is the President of GiveDirectly – the fastest growing non-profit in the world last year, specialising in cash transfers to the extreme poor, particularly in Africa. He co-presents the UK's leading podcast The Rest Is Politics, and is a Visiting Fellow at The Jackson Institute at Yale University. Previously, Rory was the UK Secretary of State for International Development, Minister of State for Justice, Minister of State in the Foreign Office and DFID (covering Africa, Middle East, and Asia), Minister for the Environment, and Chair of the House of Commons Defence Select Committee. After a brief period as an infantry officer, he joined the UK Diplomatic Service, serving overseas in Jakarta, as British representative to Montenegro in the wake of the Kosovo crisis, and as the coalition Deputy-Governor of two provinces of Southern Iraq following the intervention of 2003. He left the diplomatic service to undertake a two-year walk across Afghanistan, Iran, Pakistan, India and Nepal. In 2005, he established the Turquoise Mountain Foundation in Kabul, working to restore a section of the old city, setting up a clinic, primary school, and Arts Institute, and bringing Afghan crafts to international markets. In 2008, he became the Ryan Professor of Human Rights at the Harvard Kennedy School and Director for the Carr Centre for Human Rights Policy. Rory has also written four books: The Places in Between, Occupational Hazards or The Prince of the Marshes, Can Intervention Work? and The Marches. He launches a fifth in September 2023 – Politics on the Edge: A Memoir from Within.
This lecture is also available as a live, in-person event. For tickets, click here. 
We want to make sure that the Autumn Lecture Series is open to all. Free places are available for each lecture, in person and online.
If you can, please consider buying a ticket for £10 for you or for someone else. Your purchase will help keep our education programme open to all.
Dates, Times & Book
| | | | |
| --- | --- | --- | --- |
| Mon 23 Oct | 7:00 PM | £10 | Book |
Terms and Conditions