Here I Stand: With God (Livestream)
Monday 30 October 2023
7:00 pm - 8:30 pm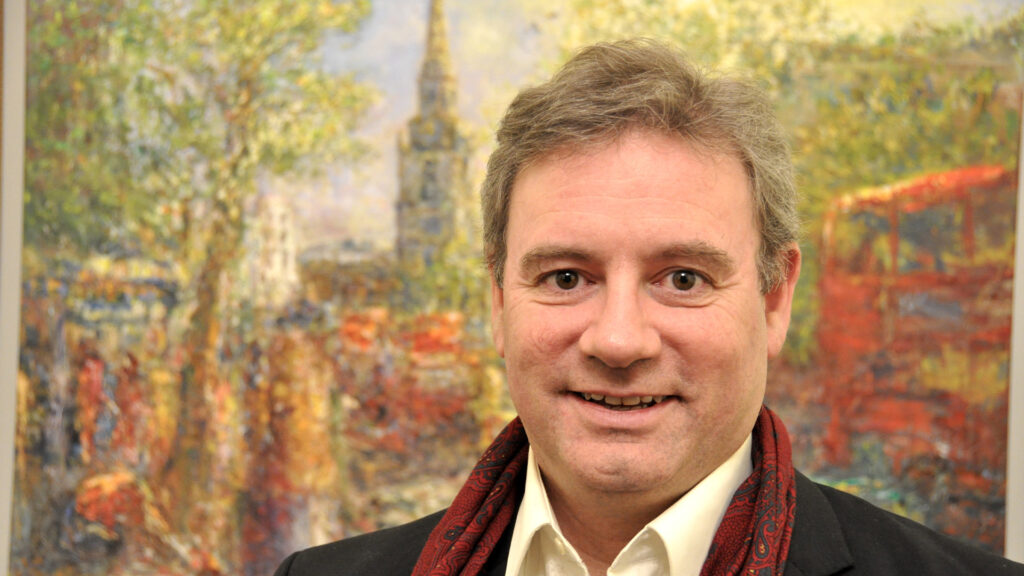 Speakers: Sam Wells
Known as one of the most creative theologians writing today, Sam Wells has become most associated with the practice of being with, as distinguished from three other ways of relating – working for, working with and being for. In a dozen books published over the last 12 years he explores the full implications of the notion of being with in relation to mission, ethics, pastoral care and social welfare. More recently he has explored the significance of this notion for the core tenets of Christian theology – God's purpose in creating, in coming in Jesus, and in bringing the universe's story to an end. His ideas are challenging and transformative in their implications for conventional understandings of Christian doctrine and put him in tension with the majority of theologians through the centuries.
How to book
To book a ticket, please click the yellow "Book" button above right or below.
Sam Wells is Vicar of St Martin-in-the-Fields, where he leads a unique configuration of commercial, cultural and charitable initiatives, rooted in a vibrant congregational life. He is also a widely known preacher, broadcaster and author. He spent ten years in areas of significant deprivation in Newcastle and Norwich in the early part of his ministry, helping to found the first development trust in the East of England in 1999. From 2005-12 he occupied one of the most prominent pulpits in the US, as Dean of Duke University Chapel. He was also Research Professor of Christian Ethics at Duke Divinity School. He appears regularly on 'Thought for the Day' on Radio 4's Today programme. He has published 46 books, including scholarly works on ethics, studies in ministry, liturgy, discipleship and preaching. In 2022 he completed his trilogy Walk Humbly, Love Mercy and Act Justly and published Humbler Faith, Bigger God: Finding a Faith to Live By, which takes the most profound criticisms of Christianity and the church as the pretexts for finding a truer, more honest trust in God. His books have been translated into several languages. He is also Visiting Professor of Christian Ethics at King's College London. He was a member of the Multi-Stakeholder Council, part of the intergovernmental G20 process, from 2018-20.
This lecture is also available as a live, in-person event. For tickets, click here. 
We want to make sure that the Autumn Lecture Series is open to all. Free places are available for each lecture, in person and online.
If you can, please consider buying a ticket for £10 for you or for someone else. Your purchase will help keep our education programme open to all.
Dates, Times & Book
| | | | |
| --- | --- | --- | --- |
| Mon 30 Oct | 7:00 PM | £10 | Book |
Terms and Conditions