Here I Stand: Women's Advancement and Role in Tackling Climate Change (Livestream)
Monday 20 November 2023
7:00 pm - 8:30 pm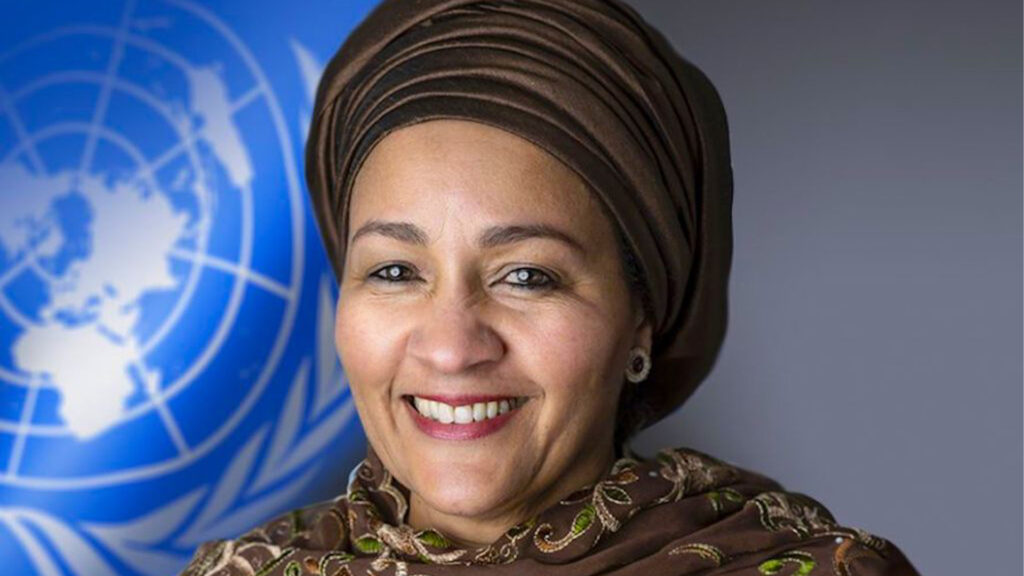 Speakers: Amina J Mohammed, Deputy Secretary General of the UN
We invite you to join us for the Christian Aid Annual Lecture hosted by St Martin-in-the-Fields and delivered by the Deputy Secretary-General of the United Nations and Chair of the United Nations Sustainable Development Group, Amina J. Mohammed. Prior to her appointment, Ms Mohammed served as Minister of Environment of the Federal Republic of Nigeria, where she steered the country's programme on climate action and efforts to protect the natural environment.
How to book
To book a ticket, please click the yellow "Book" button above right or below.
Ms Mohammed joined the United Nations in 2012 as Special Adviser to former Secretary-General Ban Ki-moon with responsibility for post-2015 development planning. She led the process that resulted in global agreement around the 2030 Agenda for Sustainable Development and the creation of the Sustainable Development Goals. Christian Aid is delighted that Ms Mohammed has agreed to deliver its Annual Lecture on the impact of climate change on women and girls and why it is vital to focus ont heir advancement and leadership in accelerating green, resilient and inclusive development. The lecture will be delivered shortly before the COP28 international climate conference in Dubai.
This lecture is also available as a live, in-person event. For tickets, click here. 
We want to make sure that the Autumn Lecture Series is open to all. Free places are available for each lecture, in person and online.
If you can, please consider buying a ticket for £10 for you or for someone else. Your purchase will help keep our education programme open to all.
Dates, Times & Book
| | | | |
| --- | --- | --- | --- |
| Mon 20 Nov | 7:00 PM | £10 | Book |
Terms and Conditions