Marriner 100 Exhibition
15 April - 12 May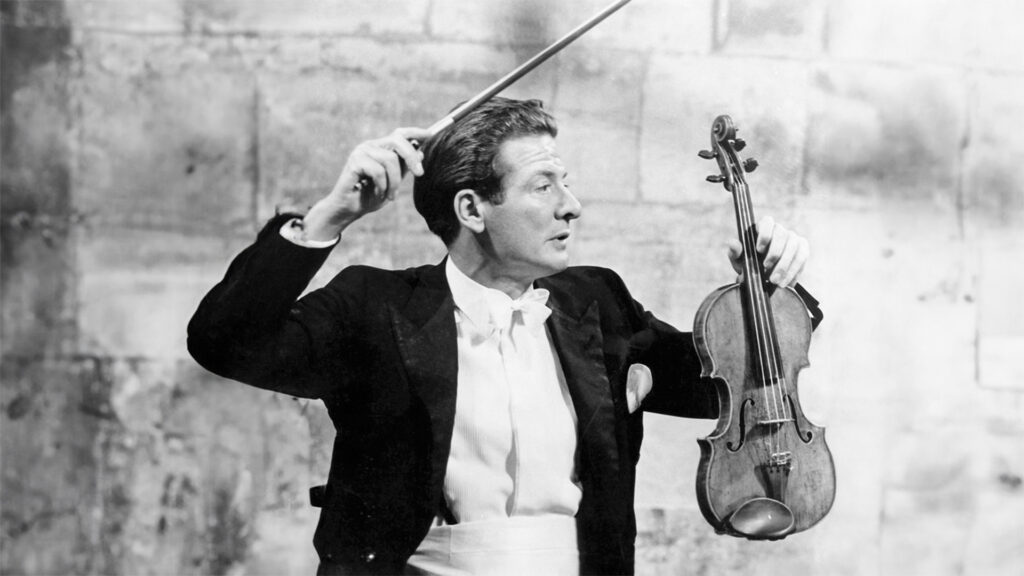 15th April 2024 will mark the centenary of the birth of Sir Neville Marriner (1924-2016), the world-famous classical musician who enjoyed a long and illustrious career with his own orchestra – the Academy of St Martin in the Fields – and elsewhere. To commemorate and celebrate Sir Neville's career and the continuing association of the ASMF with the church, a major exhibition will open at the church of St Martin-in-the-Fields on Sir Neville's birthday. This will feature record sleeves and boxes, photographs, awards, tributes from friends and colleagues and memorabilia from a life of great achievement and personal enjoyment.
If there is space: Formed originally as a small band of stringed-instrument professionals who yearned to escape from the 'tyranny' of conductors, Marriner's group, began to release gramophone records in 1962 and grew – both in size and reputation – to become the best-known and most highly sought-after chamber orchestra in the world within a decade. From his early days as leader of the second violins in the London Symphony Orchestra, Marriner was widely regarded as 'the sharpest tool in the box'. His musicianship, deep interest in the process and potential of recording and his legendary wit combined to make him a unique figure and force in the cultural landscape, which this exhibition aims to reflect.
Celebrating Neville Marriner Concert
Alongside this exhibition, join The Academy of St Martin in the Fields (ASMF), and guest directors Joshua Bell and Jaime Martin, as they return to the ensemble's spiritual home to mark the 100th birthday of its founder Sir Neville Marriner with a celebratory concert that reflects the orchestra's illustrious history.
Terms and Conditions

Other things to do
30 Jan - 3 Feb 2024 | 5.30-9.45pm
A spectacular sound and light experience at St Martin's. This colourful and immersive light display will take you a journey through earth, sea and sky in a dazzling show suitable for all ages.
Find Out More

31 Jan - 4 Feb | 6:00pm - 9:30pm
A spectacular son-et-lumiere experience produced by Luxmuralis
Find Out More