StMartins.Digital – Watch our services, meditations, music, lectures and more
Available forever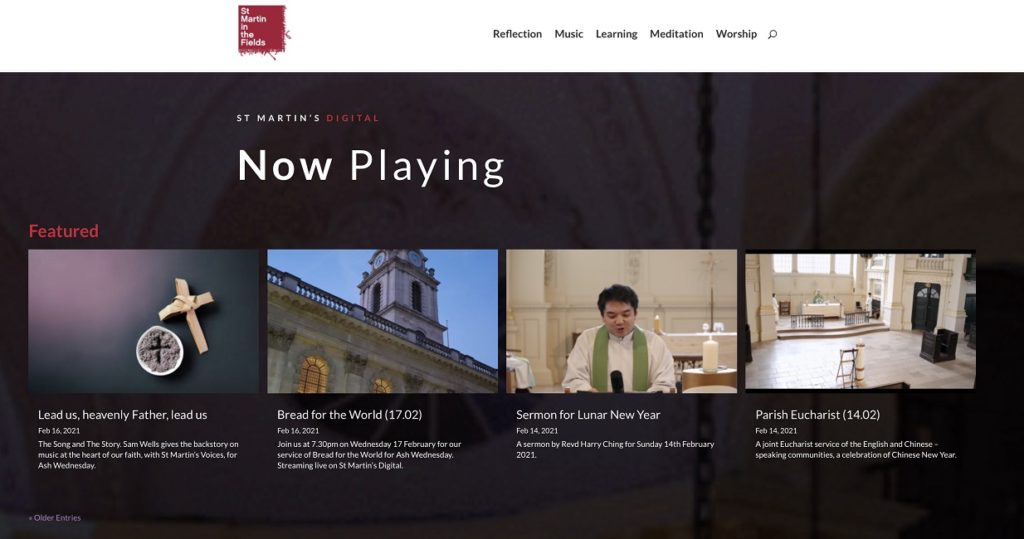 Visit our online digital platform St Martin's Digital for live-streamed church services on Sundays at 10.00am and Wednesdays at 6.30pm, Great Sacred Music, lectures, meditations and more.
You can also find all of our services streamed on our Facebook channel.
Morning Prayer (Monday to Thursday) and our Cantonese Service on Sundays at 1.30pm are streamed on Facebook only.
Terms and Conditions