Crypt Lates sees the iconic vaulted Crypt beneath St Martin's on Trafalgar Square transformed into an atmospheric music and cabaret venue, with a fully-stocked bar and great food options. Crypt Lates features live performances from some of the world's leading artists in gigs that feature the best of jazz, folk, country, soul and blues, as well as the world of West End Theatre and comedy!
Crypt Lates are relaxed laid back evenings, with cabaret style seating and some shared tables. You can order food and drinks whenever you like from our bar, and we also stay open for around 30 minutes after the last performance so there's no need to hurry away!
Jazz in Europe said of our Crypt Lates – 'Great venue, supportive and enthusiastic hosts, inspired arrangements, excellent performances, and an understandably full and excited audience'
Additional Details: The time shown below is the time the doors open. The first set won't start straight away so you'll have plenty of time to unwind and relax with some great food, wines, beers or cocktails before the music starts.
January 2024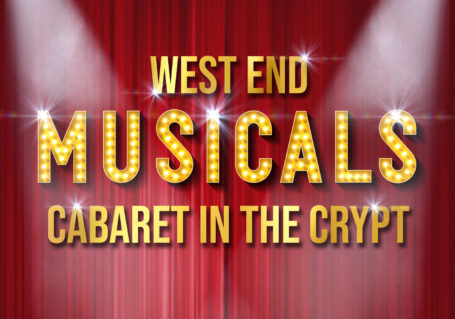 Cabaret in the Crypt: The Best of West End Musicals
Various Wednesdays and Saturdays from 23 January until 30 November 2024
Doors, drinks and food from 7pm with show starting at 8pm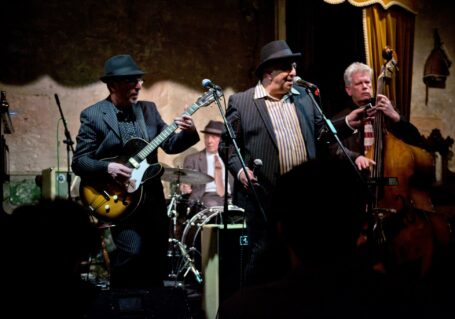 Chicago Blues Party with The Untouchables
Wednesday 17 January
Doors, drinks and food from 7pm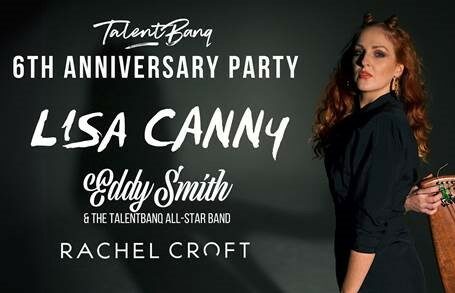 TalentBanq 6th Anniversary Party
Wednesdays 24 January
Doors, drinks and food from 7pm with event starting at 7:45pm
May 2024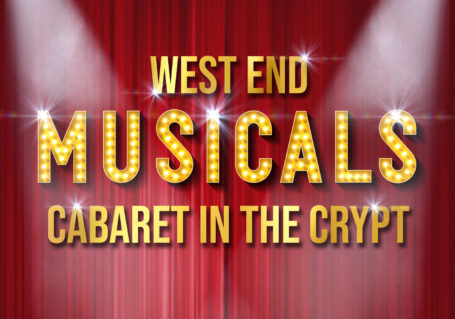 Cabaret in the Crypt: The Best of West End Musicals
Various Wednesdays and Saturdays from 23 January until 30 November 2024
Doors, drinks and food from 7pm with show starting at 8pm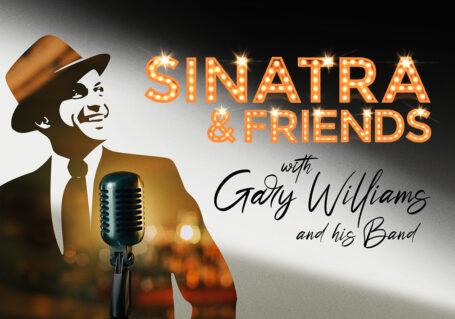 Sinatra and Friends with Gary Williams and his Band
Various Wednesdays from 27 March until 13 November 2024
Doors, drinks and food from 7:00pm with show starting at 8:00pm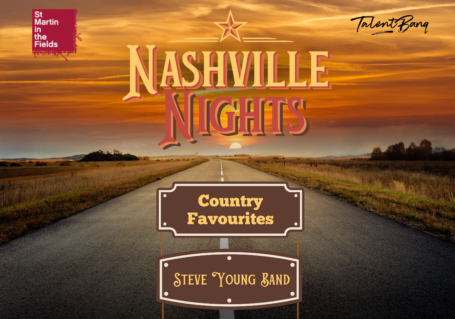 Crypt Lates: Nashville Nights with Steve Young Band
Various Saturdays from 2 March until 23 November 2024
Doors and drinks from 7pm
June 2024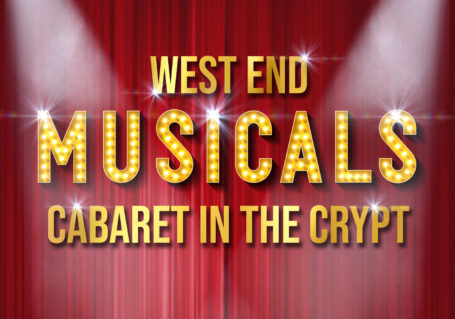 Cabaret in the Crypt: The Best of West End Musicals
Various Wednesdays and Saturdays from 23 January until 30 November 2024
Doors, drinks and food from 7pm with show starting at 8pm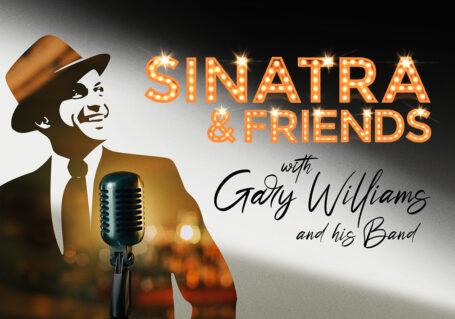 Sinatra and Friends with Gary Williams and his Band
Various Wednesdays from 27 March until 13 November 2024
Doors, drinks and food from 7:00pm with show starting at 8:00pm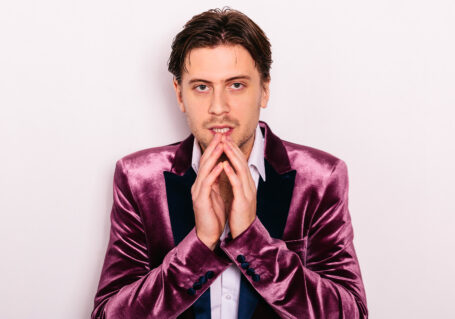 Rhythm & Blues with James Sayer
Wednesday 19 June
Doors, drinks and food from 7pm with show starting at 8pm
July 2024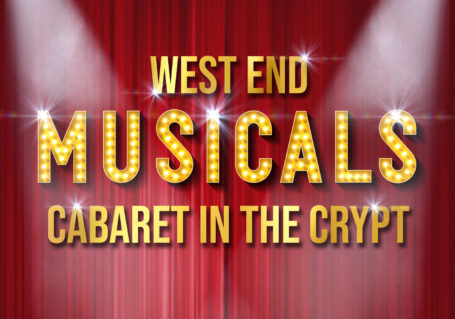 Cabaret in the Crypt: The Best of West End Musicals
Various Wednesdays and Saturdays from 23 January until 30 November 2024
Doors, drinks and food from 7pm with show starting at 8pm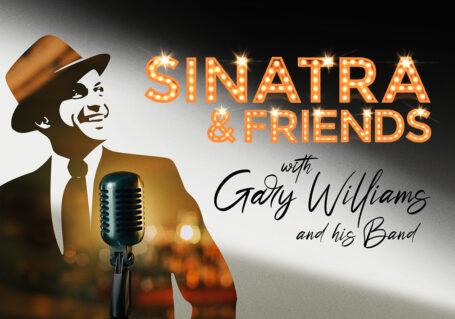 Sinatra and Friends with Gary Williams and his Band
Various Wednesdays from 27 March until 13 November 2024
Doors, drinks and food from 7:00pm with show starting at 8:00pm
August 2024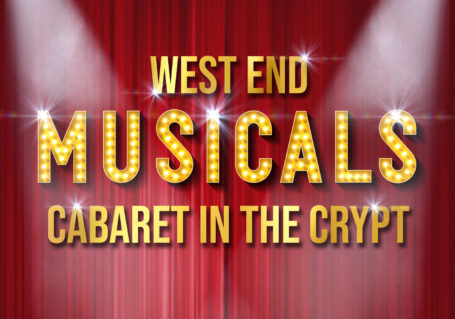 Cabaret in the Crypt: The Best of West End Musicals
Various Wednesdays and Saturdays from 23 January until 30 November 2024
Doors, drinks and food from 7pm with show starting at 8pm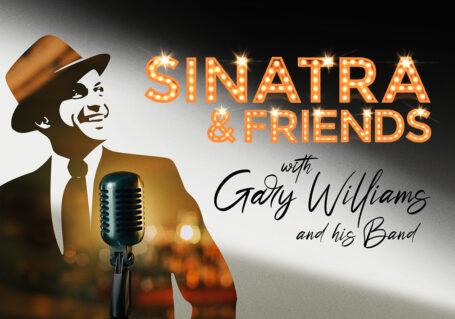 Sinatra and Friends with Gary Williams and his Band
Various Wednesdays from 27 March until 13 November 2024
Doors, drinks and food from 7:00pm with show starting at 8:00pm
September 2024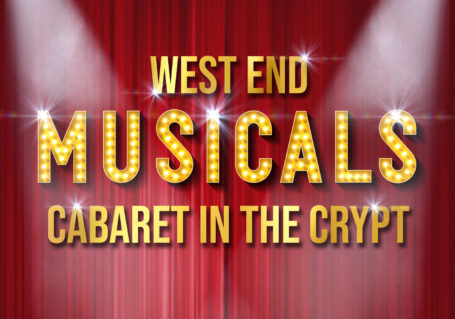 Cabaret in the Crypt: The Best of West End Musicals
Various Wednesdays and Saturdays from 23 January until 30 November 2024
Doors, drinks and food from 7pm with show starting at 8pm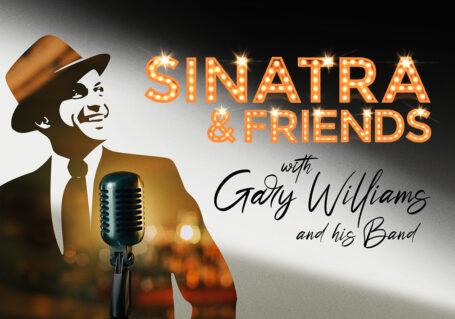 Sinatra and Friends with Gary Williams and his Band
Various Wednesdays from 27 March until 13 November 2024
Doors, drinks and food from 7:00pm with show starting at 8:00pm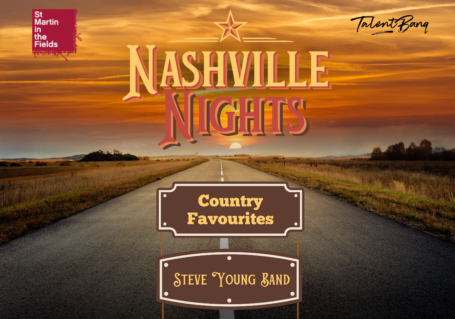 Crypt Lates: Nashville Nights with Steve Young Band
Various Saturdays from 2 March until 23 November 2024
Doors and drinks from 7pm
October 2024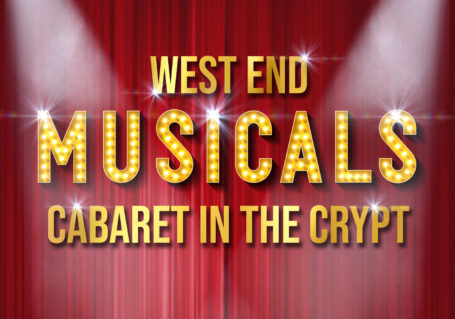 Cabaret in the Crypt: The Best of West End Musicals
Various Wednesdays and Saturdays from 23 January until 30 November 2024
Doors, drinks and food from 7pm with show starting at 8pm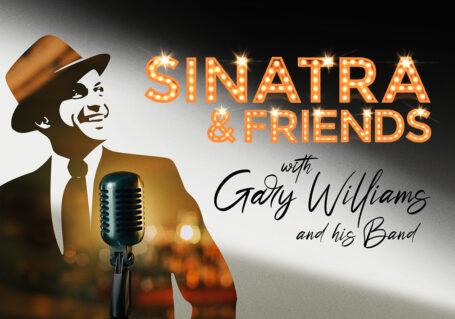 Sinatra and Friends with Gary Williams and his Band
Various Wednesdays from 27 March until 13 November 2024
Doors, drinks and food from 7:00pm with show starting at 8:00pm
November 2024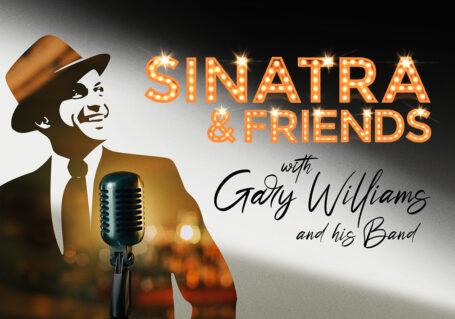 Sinatra and Friends with Gary Williams and his Band
Various Wednesdays from 27 March until 13 November 2024
Doors, drinks and food from 7:00pm with show starting at 8:00pm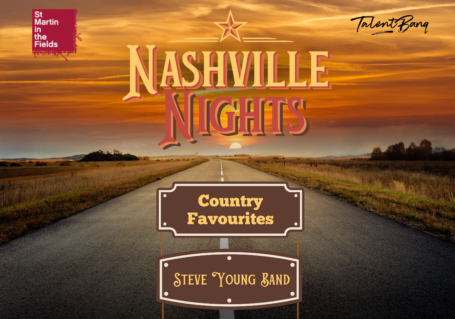 Crypt Lates: Nashville Nights with Steve Young Band
Various Saturdays from 2 March until 23 November 2024
Doors and drinks from 7pm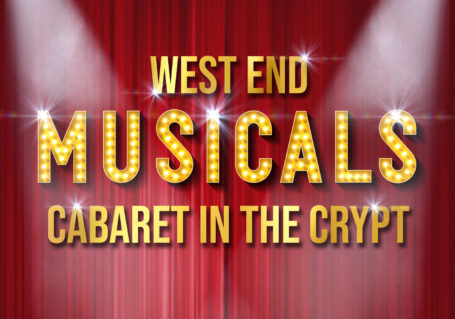 Cabaret in the Crypt: The Best of West End Musicals
Various Wednesdays and Saturdays from 23 January until 30 November 2024
Doors, drinks and food from 7pm with show starting at 8pm