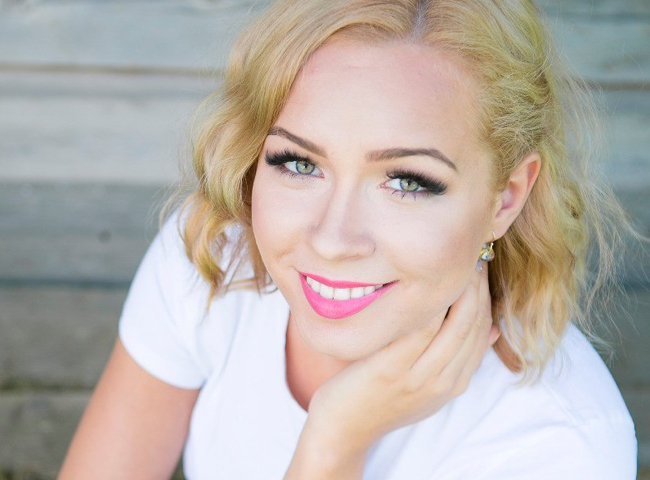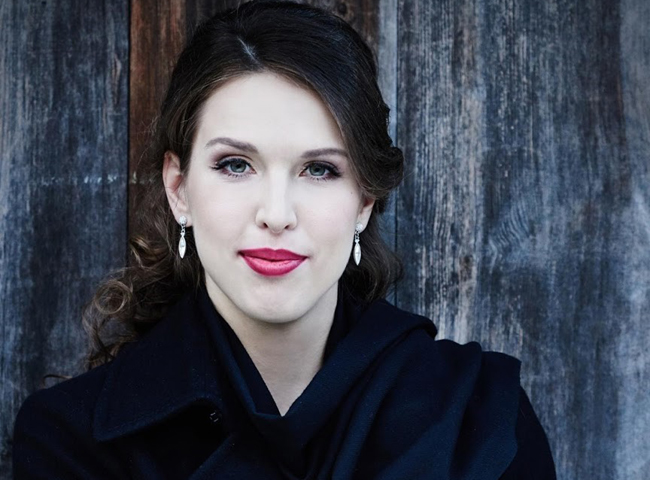 The 24 February 2018 will officially mark one hundred years of the Republic of Estonia (1918-2018). To celebrate the centenary of Estonia's independence, please join us at the concert of beautiful songs and piano works by most loved Estonian composers, performed by a highly talented and Guildhall-educated duo, the soprano Mirjam Mesak with a light, vibrant lyric voice of generous amplitude and an award-winning pianist Kristiina Rokashevich.
"Totally accomplished artists, musically irreproachable- the kind of recital you dream of hearing" – The Arts Desk
Programme
Lepo Sumera –  Piece from year 1981 (Pala aastast 1981)
Eduard Tubin – Suvine öö/ Summer night
Sügise päikene  / Autumn sun
Õnne ootel / Waiting for happiness
Hällilaul / Lullaby
Igatsus  / Longing
Erkki-Sven Tüür – Sonata for piano
Arvo Pärt – Vater Unser
Ruggero Leoncavallo – Qual fiamma avea… Stridono lassu
Performers
Estonian soprano Mirjam Mesak was born in 1990 in Tallinn and graduated in 2006 from The Music School of Tallinn, playing the piano under the tutelage of Heli Taar. She received her Bachelors' degree in voice from the Guildhall School of Music & Drama with a First Class Honours in 2016 and is now continuing her studies on the Guildhall Artist Masters Programme, under the tutelage of Prof. Rudolf Piernay. At Guildhall, Mirjam has worked with the finest singers and coaches including Graham Johnson, Sarah Walker, Eugene Asti, Julius Drake, Stephan Loges, Amanda Roocroft. Mirjam has performed as a soloist in several of London's renowned concert halls such the Barbican Hall, Milton Court Concert Hall (including as part of the LSO's This is Rattle festival), and Wigmore Hall where she premièred new work by Guildhall composers and writers. Mirjam is generously supported by the Help Musicians Fund, Estonian Students Fund in USA and the Guildhall School Trust.
Kristiina Rokashevich was born in 1990 in Tallinn, Estonia and began piano lessons in Tallinn Music High School with teachers Ell Saviauk and Marko Martin. Later she continued her education at the Estonian Academy of Music and Theatre with Marko Martin and prof. Ivari Ilja. In September 2010 Kristiina moved to London to study with senior professor Joan Havill at the Guildhall School of Music and Drama where she continued as a postgraduate. She has also worked with distinguished pianists and pedagogues such as Richard Goode, Dmitri Bashkirov, Angela Hewitt, Emanuel Krasovsky, Alon Goldstein and others. Kristiina has been kindly supported throughout her studies by Ethel Schwarz Memorial Bursary and the Phyllis Simons Award, Sergei Rachmaninov Award, Guildhall School Scholarship Trust, The Cultural Endowment of Estonia, Estonian Students' Fund in the USA and Archimedes Foundation. In June 2015 and 2016 she received the Estonian Ministry of Culture Award. Kristiina has won several prizes, recent ones include: I Prize of the Croydon Music Festival Piano Concerto competition; Guildhall School of Music and Drama Beethoven and Romantic Prize and top prize of the Beethoven competition organised by Beethoven Piano Society of Europe. In November 2014, she was amongst 6 finalists at the Estonian Piano Competition, where she performed the Piano Concerto no. 5 by Beethoven with Estonian National Symphony Orchestra and conductor Mihhail Gerts, broadcast by national classical radio 'Klassikaraadio'. In July 2015 Kristiina won the 1st prize and the audience prize at the Amy Brant International Piano Competition. In spring 2016 Kristiina took part in a TV series "The stars of the Classics", where she was one of the three finalists and won a special prize of the Estonian National Symphony Orchestra. Active as a solo and chamber performer as well as a devoted harpsichordist Kristiina has performed in some of the most important venues in Estonia and United Kingdom, including Barbican Hall, St. Martin-in-the-Fields, Milton Court Concert Hall, LSO St. Luke's, Birmingham Town Hall, Blackheath Halls, but also in Austria, Germany, Sweden, Finland, Latvia and Russia. She has performed as a soloist with Tallinn Chamber Orchestra, Pärnu City Symphony Orchestra, Estonian Academy of Music and Theatre and Guildhall School of Music & Drama symphony orchestras as well as Estonian National Symphony Orchestra and with conductors such as Christian Vasquez, Mihhail Gerts, Olari Elts, Risto Joost and others.
Soprano Mirjam Mesak and pianist Kristiina Rokashevich started their creative collaboration in the beginning of 2013 whilst they were both studying at the Guildhall School of Music and Drama. They were both inspired to work on Estonian repertoire and bring it to the audiences in the UK. Their repertoire includes works by Eduard Tubin, Mart Saar, Arvo Pärt, Ester Mägi, as well as beloved opera arias and vocal works by foreign composers. Duo Mesak – Rokashevich have repeatedly performed at the London Baltic Music Festical, at concerts organised by the Estonian Cultural Center in London and at the concert halls in St. Barholmew the Great and Westminster Cathedral Hall. In June 2017 the young musicians performed works by Estonian and Norwegian composers at the resident hall for the London Symphony Orchestra. The Arts Desk has praised the duo highlighting its "impeccable musicality" and naming their programme "stylish".
******
Perhaps more than any country in the world, the history of Estonia is a story intertwined with music. Estonians have long turned to music as a way of preserving their national identity during foreign domination. Choral singing and the strive for freedom have gone hand in hand since the first song festival in Estonia in 1869. The connection was even stronger at the times of the Singing Revolution in late 1980s and early 1990s when Estonia regained its independence. Singing is a vital part of Estonian culture and identity. This is why Estonians are often called a singing nation.
We hope you will enjoy the concert and will return to discover more of Estonia and its culture during this festive year.
Tiina Intelmann
Ambassador of Estonia