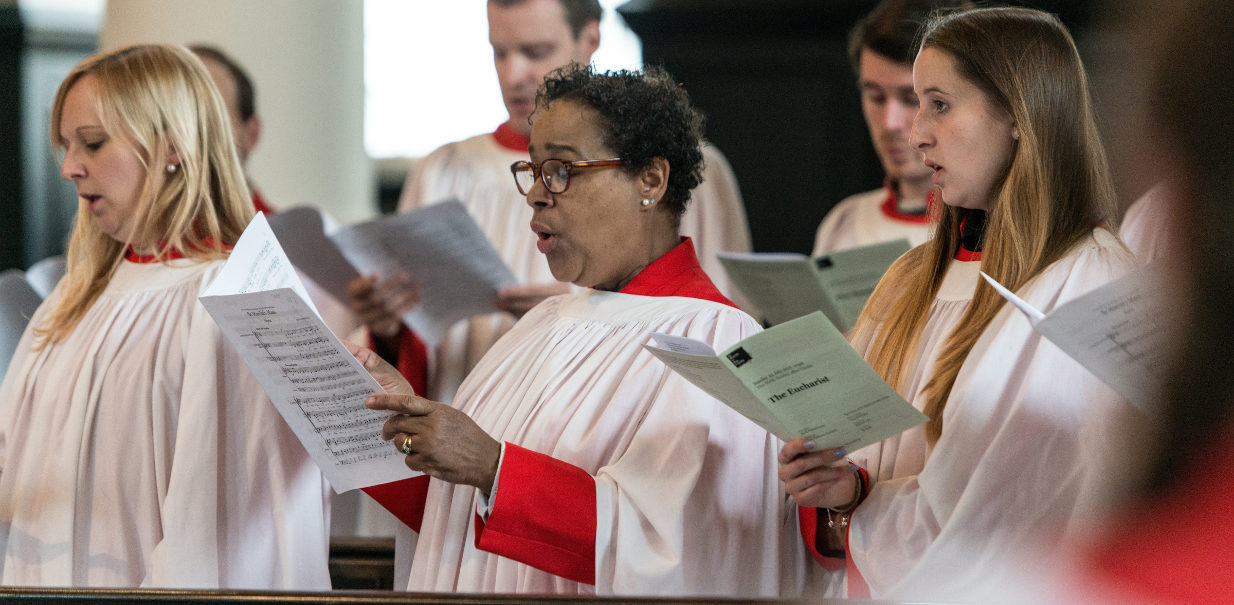 Sunday Services   
Please join us in the building, or online at St Martin's Digital or Facebook for services marked *.
Sunday 10.00-11.00am                   Parish Eucharist*
Sunday 1.30-2.30pm                         Cantonese Service
Sunday 3.15-4.00pm                         Choral Classics
Sunday 5.00-6.00pm                        Choral Evensong
First Sunday of every                       Sacred Space*
month 7.00-8.00pm
Third Sunday of every                      Youth Church
month 3.30-5.00pm
Children's Church groups take place during the 10am Parish Eucharist and 1.30pm Cantonese service.
Our Sunday services begin at 10.00am with our traditional but relaxed community focussed Eucharist, led by our clergy and choirs as well as members of our congregation of all ages. Following the service there is coffee served in the Church Hall and a wide variety of faith education groups and events that all are welcome to attend.
At 1.30pm our Cantonese Service is led by clergy, choir and congregation members involving prayers, hymns, a sermon and often an opportunity to receive bread and wine or a blessing in the Eucharist. The service is followed by refreshments in the Ho Ming Wah centre in the crypt followed by various groups for adults.
Later in the day join us for Choral Classics at 3.15pm, thirty minutes of beautiful words and music sung by St Martin's Voices, followed by Choral Evensong at 5.00pm, sung by the Choir of St Martin-in-the-Fields. On the first Sunday of each month, there is a gentle and intimate service of Christian spirituality with candles, based around the songs of the Taizé Community in France, called Sacred Space.
St Martin's is open throughout the week from 9am-5pm and you are welcome to join us for any services, some of which are streamed online. Every day we begin with Morning Prayer, a reflective service to start the day with prayers, bible readings and intercessions. At lunchtime on Monday to Wednesday join us for Eucharist (sung on Wednesdays). Wednesdays is Sanctuary in the City, beginning with Sung Eucharist at 1.00pm, followed by Choral Evensong at 4.00pm, and finishing with our informal Bread for the World Eucharist at 6.30pm.
All are welcome.