I Fagiolini & Rachel Podger – Bach and Victoria at Passiontide
Saturday 08 April 2023
7:30 pm - 9:00 pm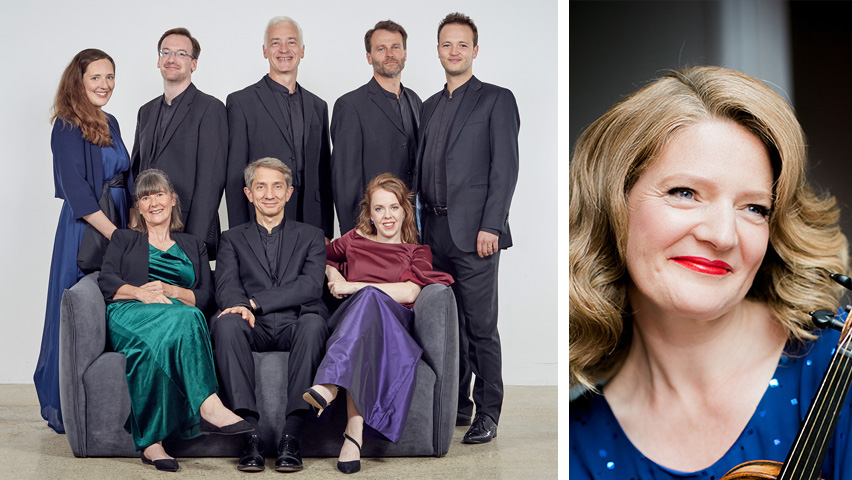 Programme
Tomás Luis de Victoria – Tenebrae Responsories for Good Friday & Holy Saturday
Interspersed with J. S. Bach's music for solo violin
Around the music will be woven poetry, by turns poignant, thought-provoking and even comic, read by Robert Hollingworth.
Performers
I Fagiolini
Robert Hollingworth Director
Rachel Podger Violin
We are delighted to announce that the poetry to be read is a selection from A Scattering by Christopher Reid, which won the 2009 Costa Book Award.
Poems from this poignant collection will be interleaved amongst the twelve Victoria Responsories with four Bach movements from partitas and violin sonatas, played by Rachel Podger.
The impetus for A Scattering was Reid's wife, who died during the writing of it.  Yet the collection has comic moments and is utterly captivating.
'Is there anything more absurd
than the Englishman abroad…'
It's not an obvious pairing with music for Holy Week music – but when was Fagiolini obvious?  The contrast of centuries of ritual with a personal story of loss alongside the music of Bach and Victoria will provide a one-off unforgettable evening.

I Fagiolini is the chamber choir that puts the drama back into early music: combining breathtaking virtuoso singing with an almost overwhelming sense of emotion. Rachel Podger is a giant among baroque violinists: in the words of Gramophone, "there is probably no more inspirational musician working today".
Dates, Times & Book
| | | | |
| --- | --- | --- | --- |
| Sat 08 Apr | 7:30 PM | £35/£30/£25/£16/£10 | Book |
Terms and Conditions