Immersive Events Showcase Extravaganza
Wednesday 19 April 2023
5:00 pm - 8:00 pm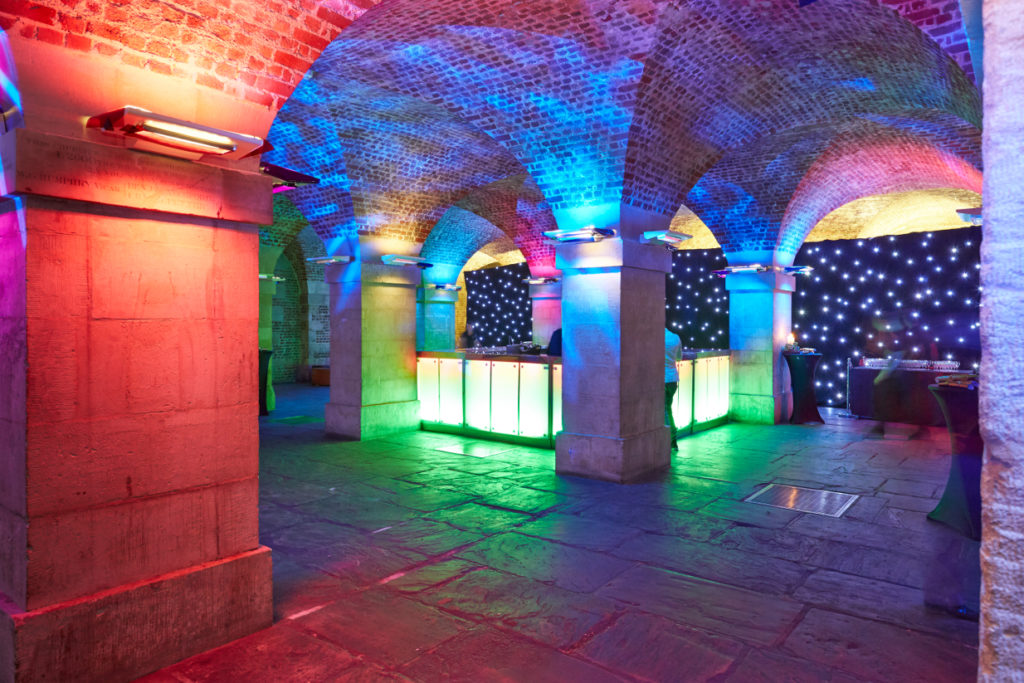 Step back in time and glide along the glistening canals of Venice, experience the alpine slopes, immerse yourself in the Snow Queen's realm, and explore Alice in Wonderland's whimsical world of fantasy.
One of London's most unique locations, the Crypt at St Martin-in-the-Fields will treat you to an evening of delicious food and delectable drink, while Boo Productions transforms the space into a spectacular display of the imagination. This is an invitation to see the Crypt like never before and the infinite possibilities a unique venue like this has to offer.
About Boo Productions
Boo Productions specialises in event design and production. Founded in 2004, Boo strive to deliver the very best in bespoke events to both corporate and private clients at the highest standards of work in an ever-changing industry.
About St Martin-in-the-Fields
Located in the heart of London on Trafalgar Square, St Martin-in-the-Fields (St Martin's) attracts hundreds of thousands of people each year with its 300-year-old church and iconic spaces including The Crypt. An atmospheric space, the Crypt is one of London's hidden gems and one of the many spaces available for private hire at St Martin's. When we're not hosting and catering private functions from movie premiere after parties to receptions and press parties, The Crypt offers jazz, blues and country at our regular Crypt Lates, and is a popular café by day welcoming people from all walks of life.
Dates, Times & Book
Terms and Conditions

Other things to do
Saturday 06 May 2023
9:45 pm - 11:45 pm
This extra special silent disco celebrates all things Eurovision! Why not get into the Eurozone a week ahead of the real thing and unleash your inner ABBA at our special party night?
Find Out More

Sunday 14 May 2023
7:00 pm - 10:00 pm
On Sunday 14 May, a constellation of stars will come together for an intimate cabaret evening to raise funds for the 18 Keys Project, to build a sanctuary for women who have been living on the streets of London.
Find Out More