Joy and Devotion: Echo
Friday 05 November 2021
7:30 pm - 8:30 pm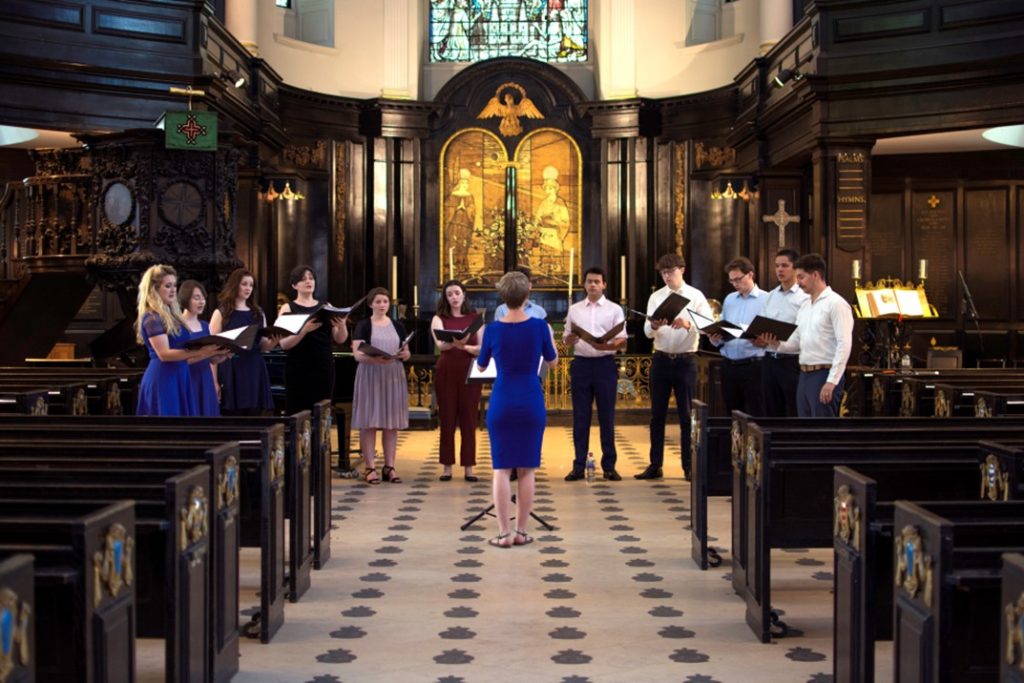 Programme
Wacław of Szamotuły – Nunc scio vere
Wacław of Szamotuły – Ego sum pastor bonus
Aleksandra Chmielewska – Nunc scio vere
Aleksandra Chmielewska – Hail O Mother
Grzegorz Gerwazy Gorczycki – Kyrie and Gloria from Missa Paschalis
Roxanna Panufnik – Love Endureth
Roxanna Panufnik – O Hearken
Feliks Nowowiejski – Passacaglia from Symphony for Organ in E minor Op 45 No 5
Grzegorz Gerwazy Gorczycki – Sanctus and Benedictus from Missa Paschalis
Anna Rocławska-Musiałczyk – Jahwe widã zbawieniem (Psalm 27)
Anna Rocławska-Musiałczyk – Bibi, Synku, Bi
Grzegorz Gerwazy Gorczycki – Agnus Dei from Missa Paschalis
Mikołaj Zieleński – In monte Oliveti
Mikołaj Zieleński – Viderunt omnes fines terrae
Mikołaj Zieleński – Laetentur caeli
Performers
Echo
Sarah Latto Conductor
Echo is an acclaimed vocal ensemble that stemmed from the Genesis Sixteen Young Artist scheme. Described as "sparkling, poised and subtly powerful" (The Arts Desk) they made their St John's Smith Square debut in 2017, and have since performed at the Queen Elizabeth Hall, as Ensemble-in-Residence at Ryedale Festival and live on BBC Radio 3.
The group has quickly developed a reputation for imaginative programming and multi-disciplinary collaborations, including with poet Roger McGough, composer James MacMillan, visual artist Polly Apfelbaum and the London Philharmonic Orchestra. Echo aims to explore the full range of what ensemble singing can achieve, including improvisation and audience-immersive concert experiences, whilst achieving musical excellence at all times.
Most recently, Echo toured the UK with Already Gone, a performance that saw the group take to the stage at Kings Place, London and Stoller Hall, Manchester, alongside a live BBC radio broadcast. The tour featured four world premieres from emerging composers, and was supported by RVW Trust, the Golsoncott Foundation and the Genesis Foundation.

Dates, Times & Book
| | | | |
| --- | --- | --- | --- |
| Fri 05 Nov | 7:30 PM | £30/£25/£20/£16/£10 | Book |
Terms and Conditions