Secret Byrd: An Immersive Staged Mass On the 400th anniversary of William Byrd
Saturday 28 January 2023
9:00 pm - 10:15 pm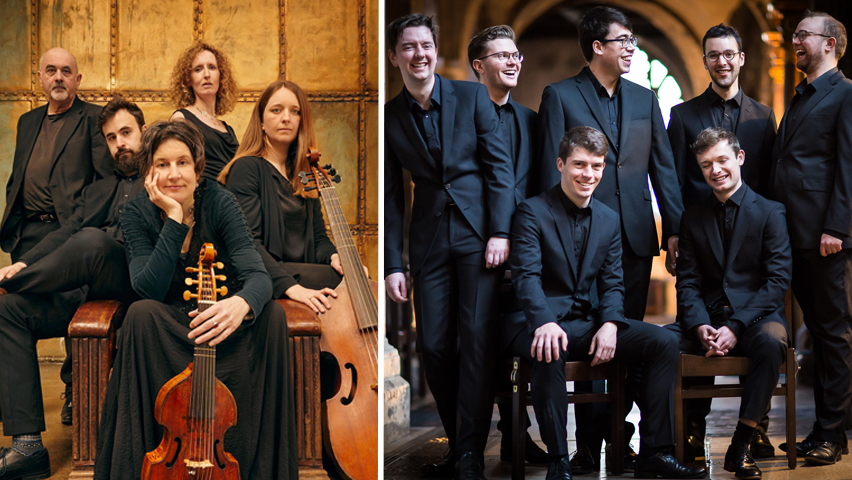 In William Byrd's 400th anniversary year, an immersive staged performance of his Mass for Five Voices with The Gesualdo Six and Fretwork.
A divinely-anointed monarch in an age of conflict. A faith whose practice could cost you your freedom, and even your life. And caught between them – constantly walking the line between profoundly-held belief, and the demands of loyalty to the crown – is the genius of William Byrd. 400 years after the composer's death, his Mass for five voices is theatrically staged as it was meant to be heard: by secret worshippers under threat of persecution in Tudor England. For these world premiere performances of Secret Byrd, The Gesualdo Six and Fretwork create a candlelit community with the audience in the intimate Crypt of St Martin's, breaking bread and celebrating Byrd's ravishing masterpiece. It's richly dramatic journey into the inner world of this most complex and timeless of masters, recreating the music (and the spiritual intensity) of forbidden Catholic worship at the height of England's golden age.
Performers
The Gesualdo Six with Fretwork
Created by Bill Barclay and Concert Theatre Works
There are two ticket types for this performance:
£35 – includes soup and a seat
£30 – standard ticket
If you book a ticket which includes soup and a seat, you will need to collect a wristband from the Box Office before you enter the performance space. Please allow plenty of time to collect your wristband before the performance starts, and ensure that it is clearly visible throughout the performance.
Please note that this concert will last for approximately 75 minutes without an interval.
Secret Byrd is co-commissioned by St Martin in the Fields, London and Washington National Cathedral.
Dates, Times & Book
| | | | |
| --- | --- | --- | --- |
| Sat 28 Jan | 9:00 PM | £35 | Book |
Terms and Conditions

Other things to do
Saturday 28 January 2023
6:00 pm - 7:15 pm
Byrd's Mass for Five Voices, composed for secret Catholic worship, is theatrically interspersed with his virtuosic music for strings.
Find Out More