The Dream for the Church
Monday 27 September 2021
7:00 pm - 8:30 pm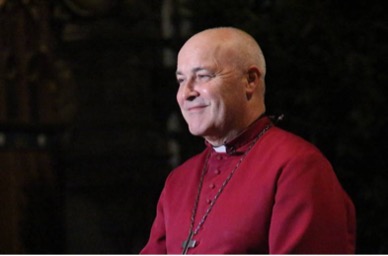 After the ravages of the pandemic, it's time for church and society to learn to dream again. In a world of so much inequality, where is the prophetic voice of the Church and what is the relevance of Christ for today? Drawing on Martin Luther King Jr's famous words, we have invited the Archbishop of York to open our lecture series by sharing his dream.
How to book
If you cannot attend in-person, this lecture will also be streamed live online. For tickets to watch online, click here. 
We want to make sure that the Autumn Lecture Series is open to all. Free places are available for each lecture, in person and online.
If you can, please consider buying a ticket for £10 for you or for someone else. Your purchase will help keep our education programme open to all.
To book a ticket, please click the yellow "Book" button below.
Most Revd Stephen Cottrell Archbishop of York has been the Archbishop of York and Primate of England since 2020. He previously served as Bishop of Reading, 2004–2010, and as Bishop of Chelmsford, 2010–2020. Author of more than 20 books, including children's books, he enjoys poetry, music and art and is a well-known speaker and broadcaster on themes of evangelism, spirituality, catechesis, art and the mission of our contemporary church. He has undertaken several walking pilgrimages, including twice walking the Camino to Santiago de Compostela in Spain, as well as pilgrim routes in England. Stephen is married to Rebecca, who is a potter. They have three sons.
Dates, Times & Book
Terms and Conditions