The Round Up: Country in the Crypt
Wednesday 02 November 2022
7:00 pm - 10:00 pm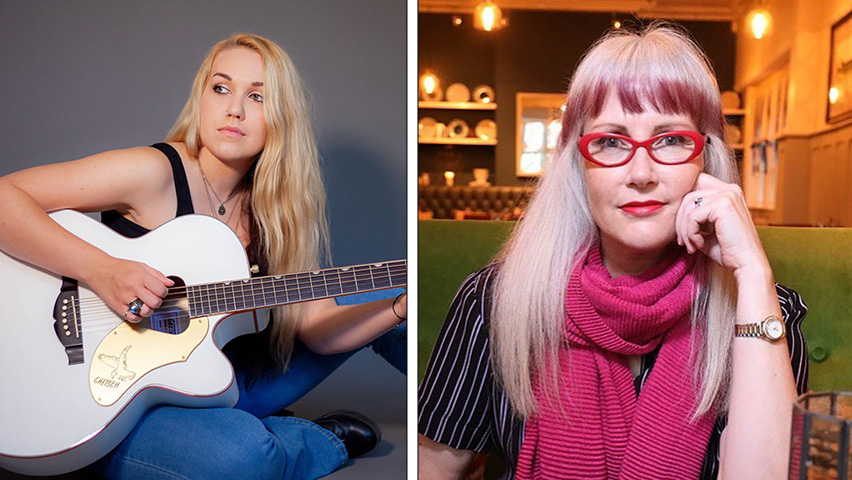 Emilia Quinn
Americana, with a gritty twist. Emilia has been described as a firecracker, breaking the mould of modern Americana and roots music by bringing her own unique spin. With powerful yet husky vocals, her songs tell stories while blowing audiences away with musical skill. Spanning from badass anthems to heart-felt ballads, Emilia reaches deep into her soul and presents it with astonishing honesty on stage and in her records.
My Girl The River
My Girl The River is the work of American artist/songwriter Kris Wilkinson Hughes.
Kris injects her pop melodic influences into an Americana/folk style, adding a dash of southern Louisiana and Nashville flair.
'Nashville Meets Southern Gothic' with 8/10 from AmericanaUK, Kris has been compared to Lucinda Williams and Joni Mitchell and has performed with artists like Kim Richey and Suzanne Vega. She is currently touring with artists Kate Ellis and Anna Howie as The ARC Songwriter Tour.
Dates, Times & Book
| | | | |
| --- | --- | --- | --- |
| Wed 02 Nov | 7:00 PM | £14/£8/£22 | Book |
Terms and Conditions