What Am I Living For? God
Monday 26 September 2022
7:00 pm - 8:30 pm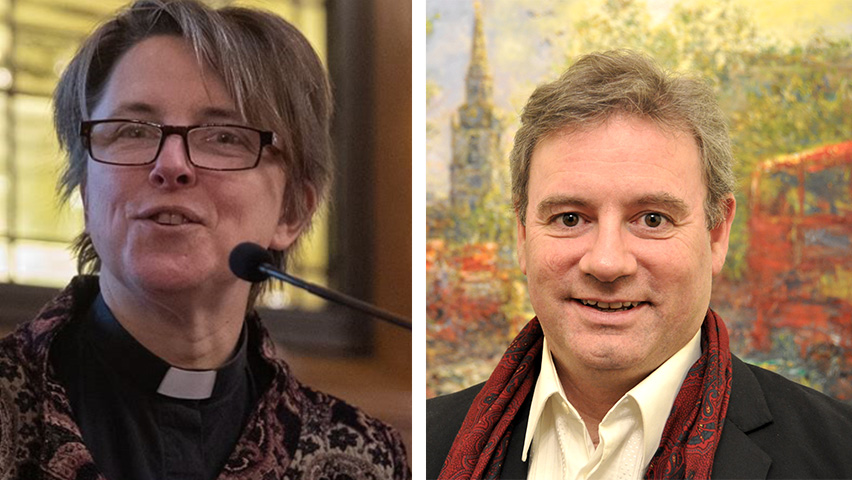 Are the words God and meaning identical? In our opening lecture we reflect upon God as the object of our search for meaning.
How to book
To book a ticket, please click the yellow "Book" button above right or below.
Sam Wells is Vicar of St Martin-in-the-Fields where he leads a unique community with its commercial, cultural and charitable initiatives rooted in a vibrant congregational life. He is also a widely known preacher, broadcaster and author. Earlier this year he published Humbler Faith, Bigger God: Finding a Faith to Live By, which takes the most profound criticisms of Christianity and the church as the pretexts for finding a truer, more honest trust in God.
Lucy Winkett is a writer, broadcaster and Rector of St James's Church Piccadilly. Formerly a professional musician, and Precentor of St Paul's Cathedral in London, her publications include Our Sound is our Wound, God's Song and Music's Meaning and Reading the Bible with your Feet. As Chaplain to the Royal Academy of Arts, she is committed to working with artists, musicians and scientists to enable the church to place its imagination in the service of justice, as patron, collaborator and co-conspirator in making the world a more just and beautiful place.
If you cannot attend in-person, this lecture will also be streamed live online. For tickets to watch online, click here. 
We want to make sure that the Autumn Lecture Series is open to all. Free places are available for each lecture, in person and online.
If you can, please consider buying a ticket for £10 for you or for someone else. Your purchase will help keep our education programme open to all.
Dates, Times & Book
| | | | |
| --- | --- | --- | --- |
| Mon 26 Sep | 7:00 PM | £10 | Book |
Terms and Conditions