Encounters Exhibition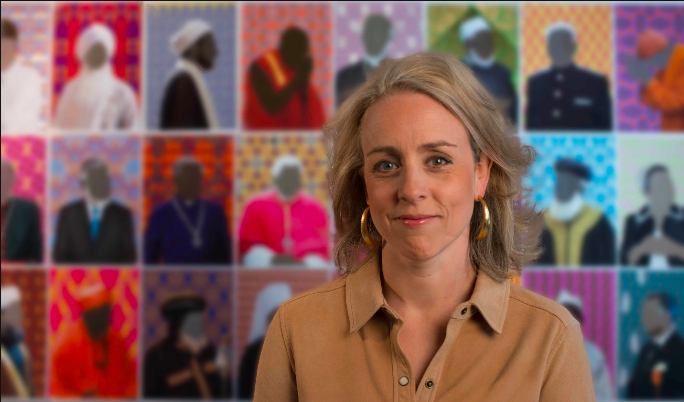 Encounters is a groundbreaking project by artist Nicola Green in collaboration with King's College London, Cambridge University, and Coexist House.
For the past ten years Nicola Green has gained extraordinary access to meetings between religious leaders around the world. Travelling from the UK to Italy, Israel, Egypt, Qatar, India, and the United States she witnessed meetings  between representatives of all of the world's major religions.  She had the privilege to meet Jewish, Christian, Muslim, Hindu, Zoroastrian, Sikh, Baha'i, Jain, Confucian, Humanist, Shinto, and indigenous leaders. Along the way, Green earned the trust of figures including former Archbishop of Canterbury Rowan Williams, Pope Francis, former Grand Mufti of Egypt Ali Gomaa, former Chief Rabbi Jonathan Sacks, Archbishop Desmond Tutu, and the Dalai Lama.
Green observed that we are entering a new era in interreligious relations: for the first time in history, religious leaders have begun to sit down together and consider possibilities for cooperation, dialogue, and friendship, overcoming historically deep divides. Together, they are leading the way towards a dialogue which respects and honours differing beliefs, without compromising the truth of their own traditions.Encounters is an exploration of difference. How can people of different faiths, or none, communicate strongly held convictions, whilst respectfully allowing others to do the same? Green hopes viewers will think about our relationship to those we consider 'other' and how this, in turn, shapes our own identity.
The works in Encounters are presented in two forms: The Light Series and The Encounter Series.
The Encounter Series is a collection of portraits of global religious leaders, portraying the meetings which the artist has witnessed over the past decade. The Light Series is made up of twelve life-sized figures of religious leaders, viewers are able to meet them in one space together for the first time.
Nicola Green is an internationally acclaimed artist based in London. Inspired by her mixed-heritage family, Green explores themes of identity, race, faith, power, gender and leadership. Green's work In Seven Days… documenting Obama's 2008 election, has received international acclaim and is described by The Metropolitan Museum of Art as 'an artistic and historic masterpiece'.
Green co-founded the Diaspora Pavilion at the 57th Venice Biennale 2017 and her work is in the permanent collections of The Metropolitan Museum of Art, The Smithsonian National Portrait Gallery, The Library of Congress, and the Courtauld Institute.
Terms and Conditions

Other things to do
---
Event Not Found