What Am I Living For?
We, like many people coming out of the pandemic, are wondering what we have learnt and what is the meaning we have discovered. Many have been bewildered by the horrific invasion of Ukraine, present events in politics, the suffering in Afghanistan, the climate crisis and the predicament of migrants and refugees in every part of the world – including the grief caused by this nation's immigration policy.
It was at a time of great moral confusion and disillusionment in the aftermath of the horrors of the Second World War that Viktor Frankl wrote his classic book Man's Search for Meaning, revealing the courage and hope of humanity even amidst such struggle. This is the theme our lecture series addresses, drawing on the wisdom and insights of a diverse and inspirational group of speakers. Each lecture in the series focuses on a different element of this search through the diverse perspectives and experiences of our speakers.
Revd Dr Sam Wells, Vicar of St Martin-in-the-Fields, writes:
The pandemic and its aftermath have been a time of profound soul-searching for many, not just about the shape of their own lives, but about the nature of existence. But at St Martin's we've found this to be a time of awakened or reawakened faith for a lot of people, and our circle of engagement has grown. What is the truth about all things? What sense can we make of that which fits such truth – and that which doesn't? I'm looking forward to exploring some of the deepest questions of all with a wide range of contributors and a lively audience throughout this autumn.
The series takes place at St Martin-in-the-Fields with a live audience in the building. The lectures are also live-streamed. The suggested price for tickets is £10 to cover our costs, but free tickets are also available so as not to exclude anyone who would like to come. ALL ARE WELCOME.
In Partnership with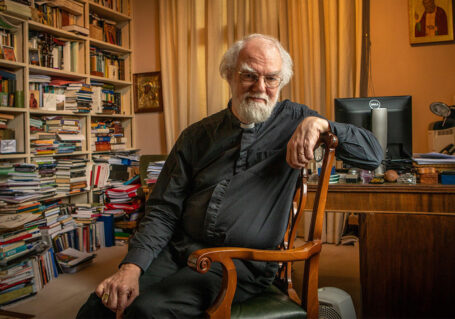 What Am I Living For? A New Heaven and a New Earth
Rowan Williams
Monday 14 November 2022
7:00 – 8:30pm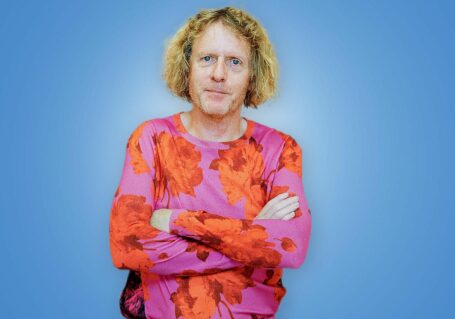 What Am I Living For? Art
Grayson Perry
Monday 21 November 2022
7:00 – 8:30pm